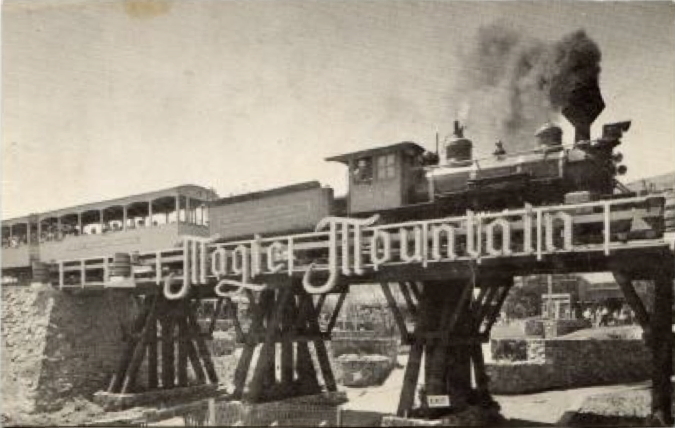 Historic D&RGW Locomotive #42 running on the Magic Mountain Railroad, 1959
For many years the Victorian Storybook village known as Heritage Square has thrilled and entertained children, shoppers and entertainment goers alike. It is also a historic landmark, one of the oldest remaining theme parks on earth, possessing a historic significance that reaches far beyond the institution its modern visitors and shopkeepers have known. For most, even owners and tenants, its colorful origin has remained a great mystery: Magic Mountain.
Lying within this exhibit are the dreams of what Magic Mountain was hoped to be, and what it became. See the legend behind the reality of Heritage Square!