---
Research | Preservation | Architecture | Designations | Recent Past | Information
Historic Calendars | About Us
| Home
---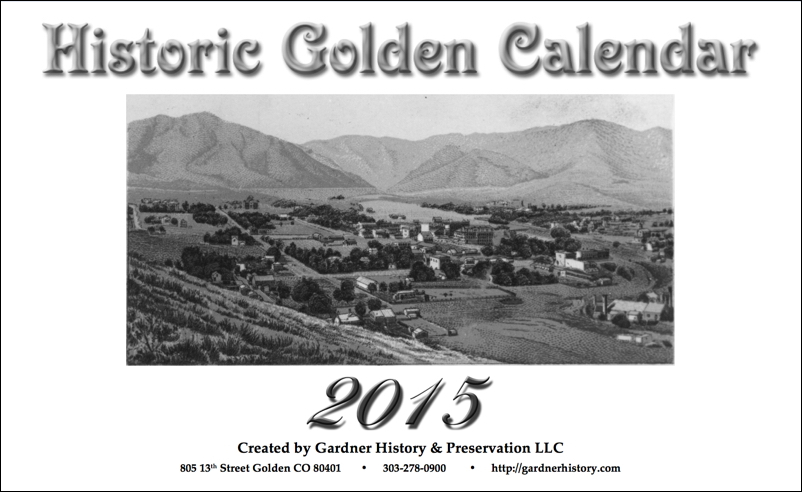 Since 2010 Gardner History & Preservation has created and sold to the public the Historic Golden Calendar! Made in 8 1/2"x14" size, this calendar is chock full of interesting dates and events from throughout Golden area history, including events of great importance, triumphs, catastrophes, items of human interest, weather records, milestones, anniversaries, and much more. Each month features a historical image from Golden area history, and within the date boxes are written our many events, often with images relating to them. In the back of the calendar the narrative section tells you the history behind them, and the Historic Golden Calendar is a photo album, history book and calendar all rolled up into one. Released in August of each year, the Historic Golden Calendar makes its debut at the Golden Fine Arts Festival, and then after may be bought directly from Richard Gardner year-round at 805 13th Street in historic downtown Golden.
Calendar purchase price = $22
Previous editions = $5 (while supplies last)
We also can be commissioned to make special edition historical calendars! Just contact Richard Gardner for more details.